Harvest Season Has Arrived!
Harvest season is one of the most spectacular times to join us!! The rolling hills have begun to turn hues of gold and deep mahogany. The crisp autumn air has settled in the Sierra Foothills Your eyes and senses take in the burst of colors and you are reminded that Autumn is Mother Nature's loveliest smile. There is something so magical, inviting and relaxing about this time of year.. We hope to see you soon!
🍁🍂🍁🍂🍁🍂
Uncork Your Next Starfield Adventure!
The perfect getaway is around the corner! Allow our gorgeous scenery and fresh mountain air to provide a beautiful backdrop for a relaxing and budget-friendly day in wine country! Sit back and enjoy the panoramic view of the Sierra Highlands while sipping on your favorite Starfield wine!
Wine Tastings at Starfield

Enjoy our sweeping views of the Sierra Highlands as you explore our diverse portfolio of wines from El Dorado, North Coast and Santa Cruz appellations. Our casual daily tastings are great for all guests ranging from novice wine drinkers to experts to critics. *21+ exeperience.

Lunch on the Patio

Chef Yutaro & the Starfield Culinary team create fresh, house-made, locally sourced dishes designed to exquisitely pair with our small-lot, artisan wines. We offer an array of must have epicurean delights and an extensive collection of cheese and charcuterie.

CLub Members 2750 Lounge

Starfield Club Members are invited to relax and unwind in the comfort of The 2750 Lounge while savoring a selection of six captivating, hand-crafted wines. Perched on our hilltop tasting room patio and tucked away in a cozy corner, The 2750 Lounge offers stunning mountain, vineyard and lake views in a more intimate setting. *21+ experience.

Wine Country Picnics

What better way to enjoy a beautiful day at the Starfield Amphitheater than with a wine country picnic? Our culinary team has created a delicious picnic menu that pairs beautifully with our wines and scenic views! Just bring your blankets or chairs and let us do the rest. Click the link below for more details! All ages welcome.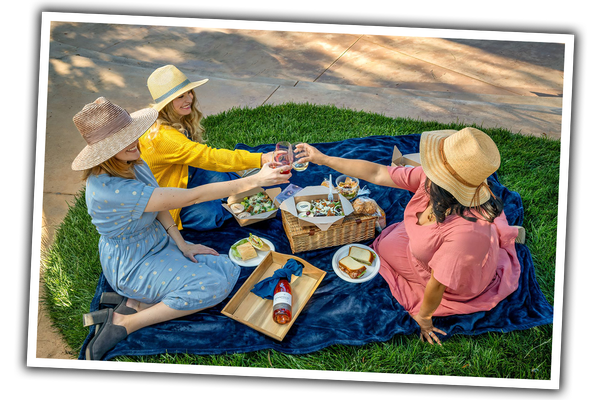 Starfield Wine Clubs
A Starfield Membership is an excellent way for any wine lover to enjoy all that Starfield has to offer. Members receive exclusive complimentary tasting experiences, wine discounts, food discounts, event discounts and access to member-only areas and events. Click the link below to learn more about our different clubs and their Member exclusive benefits.