Wine Tasting in Placerville
Located in the heart of Apple Hill, Starfield Vineyards & Winery is the perfect getaway. Nestled in the Sierra Highlands just 5 minutes outside Placerville, we're 45 minutes east of Sacramento and 1 hour west of South Lake Tahoe. Sip and relax with delicious wines while taking in our stunning mountain views.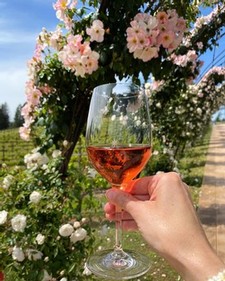 Visit our hilltop location for a classic wine tasting adventure with a view! We make wines for every taste. With a diverse portfolio of outstanding wines from El Dorado, North Coast and Santa Cruz appellations, Starfield Vineyards offers guests a wide array of red wines, white wines and sparkling wines. Our casual daily tastings are perfect for novice wine drinkers as well as seasoned critics.
Hungry? Check out our food menu!
Book a lunch reservation Thursday - Sunday. Or add a cheese and/or charcuterie plate to your tasting 7 days a week. Uncork your next adventure at Starfield! Click the links below to make reservations!
Book a Wine Tasting Reservation Explore All Starfield Experience