Pathfinder Pick Up Club or Ship To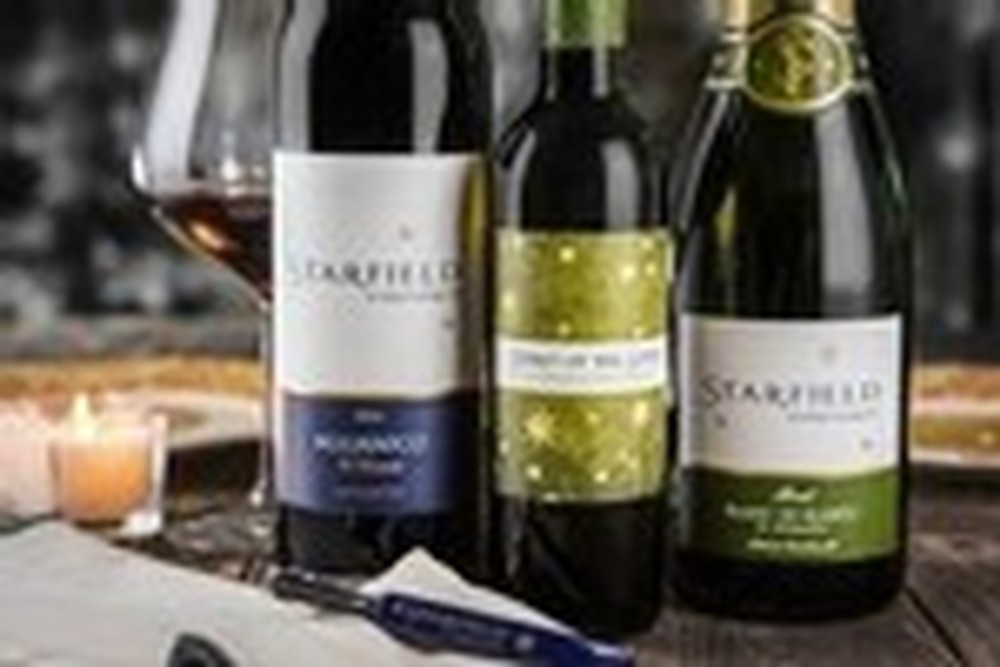 As a Pathfinder member, each quarterly release you are offered a personalized selection that you can fully customize to your precise liking. We offer an array of complimentary experiences and shipping discounts to accommodate both a pick-up or ship to club option. "Pathfinder" members fully customize and select the quarterly allotment which must reach a minimum of $300 in wine after your discount. Release months are February, May, August and November. Charges are $300 per release (20% discount) plus tax and shipping if applicable.
Members of the Pathfinder Club enjoy the following benefits:
30% discount on all purchases of 6 cases or more
25% discount on 3 to 5 case purchases
20% discount on bottle purchases, merchandise and gift items
$15 flat rate ground shipping on all orders of 4 or more bottles shipped ground to one address.
Tasting Room Covered Porch- Complimentary tasting at the Starfield Tasting Room Covered Porch for member and 5 guests. Limited to 6 pours per person per visit.
Member-only Lake Pavilion - Complimentary for member and 5 guests. Maximum group size is 6 guests. Limited to 6 pours per person per visit.
2750 Lounge - Complimentary tasting for member and 3 guests. Maximum group size is 4 guests. Limited to 6 pours per person per visit.
Private Tasting Room - Complimentary VIP tasting in our Private Tasting Room for the member plus 5 guests. Regular rates will apply for additional guests. Limited to 3 complimentary VIP tastings per year. Minimum of 6 guests required to book. Max capacity is 10 guests.
Vineyard Tour & Tasting - Complimentary for member and 1 guest. Limited to 2 complimentary tours per year. Regular rates apply for additional guests. Maximum group size is 4 guests per tour.
Events - All events will have exclusive member only discounts or complimentary offers. Discounted tickets and allotments will vary with each event. Discounted tickets and/or complimentary ticket allotments will be disclosed upon the announcement of the event.
Membership Fee – Upon day of sign up, you will be charged for the most recent release, or you may choose a custom order of the same or greater value.
Invitation to Club Member exclusive events.
Exclusive priority access to all new releases.
A $20 cancellation fee will be charged if the member cancels before their second consecutive release.

Please note, orders to AK and HI can only be shipped two-day air. We apologize but shipping discounts do not apply to AK and HI.