Skip to content
Shrimp Toast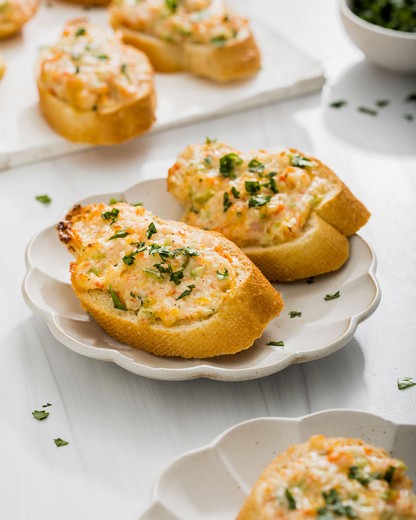 Recipe Date:
June 29, 2023
Measurements:
Imperial (US)
Ingredients
9 ozs Cooked & Peeled Shrimp
1/4 cup Onion
1 tsp Ginger
2 tsps Corn starch
1 Egg white
2 tsps White wine
1 tsp Salt
1 tsp Pepper
1 Baguette, sliced
Directions
Dice all shrimp into ¼ inch cubes.
In a food processor, combine half the diced shrimp and the remaining ingredients. Process until mixture is a smooth paste. Make sure to scrape down the side to fully incorporate all the ingredients.
Fold in the remaining half of diced shrimp to the mixture.
Spread over the baguette slices.
In a non-stick pan, heat canola oil on medium.
Fry the baguette slices for 2 minutes on each side.
Serve hot.