April 26, 2019 | Jennifer Hunt
Spring has Arrived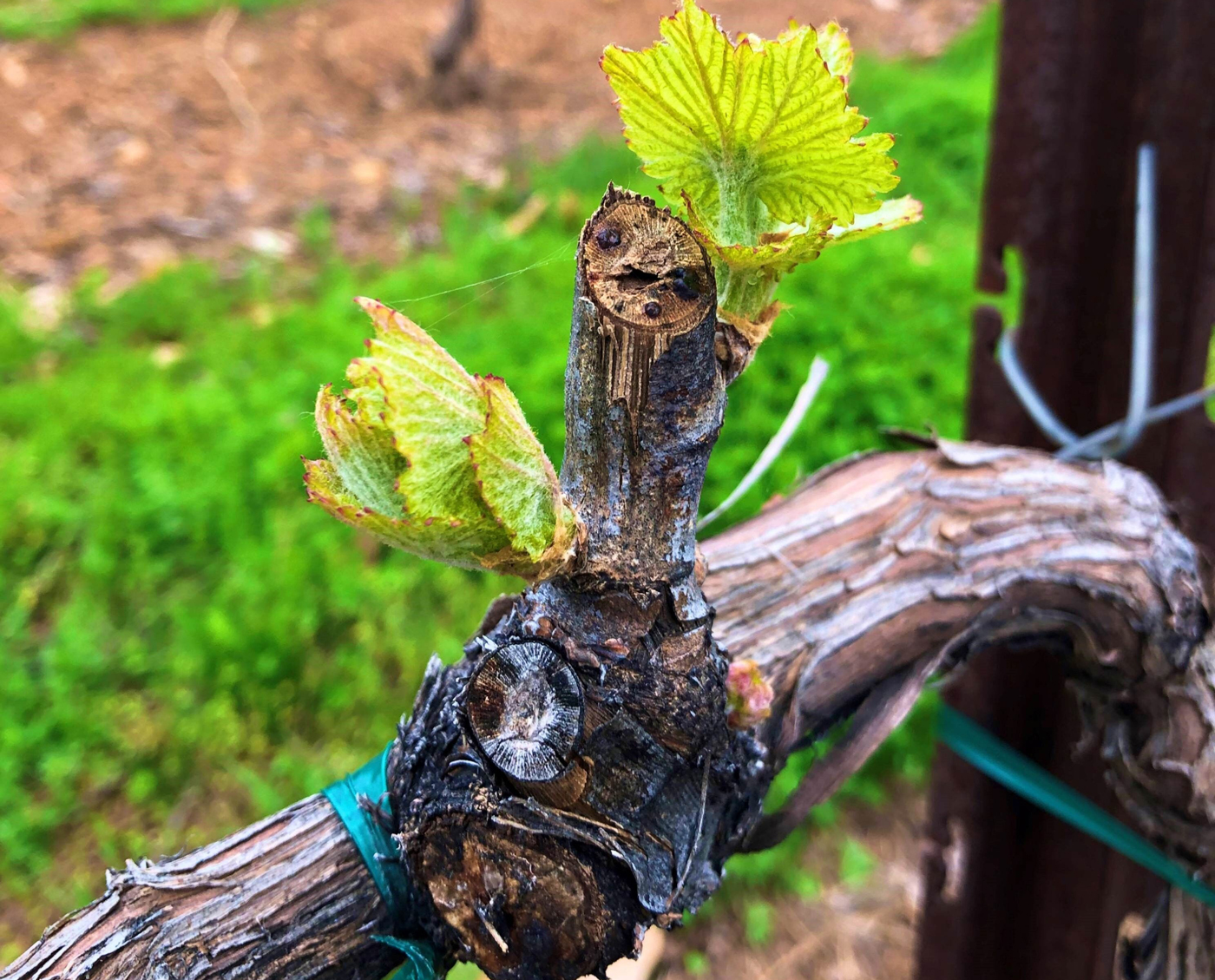 We have bud-break! Due to a lingering winter the vines are getting a late start this year. We are about two weeks later than previous years, but this is what makes each vintage so unique. Now that our vines are leafing out, all the vineyard maintenance activities are accelerated. We choose to employ sustainable practices throughout the property to keep the land and the animals who live here healthy.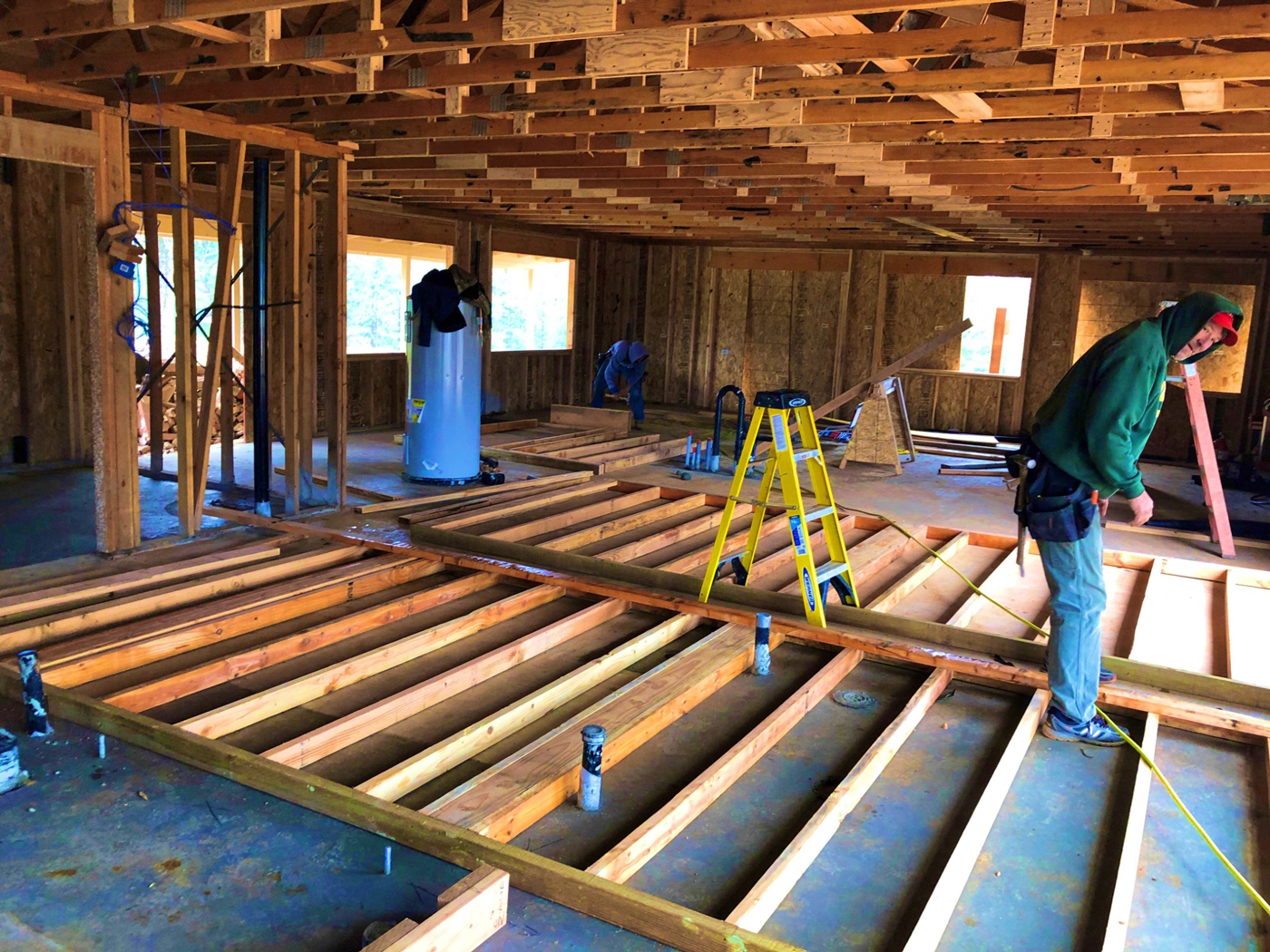 Construction Update
The Tasting Room is taking shape and the interior framing is complete. We've added a small commercial kitchen so we can provide delicious bites to accompany our wines. We are also constructing a Tasting Bar and Tasting Patio. Whether you choose to sample wine at the Tasting Bar or sit outdoors enjoying the view, we hope you have a memorable guest experience. We anticipate we will open our doors in late-May to early June, stay tuned.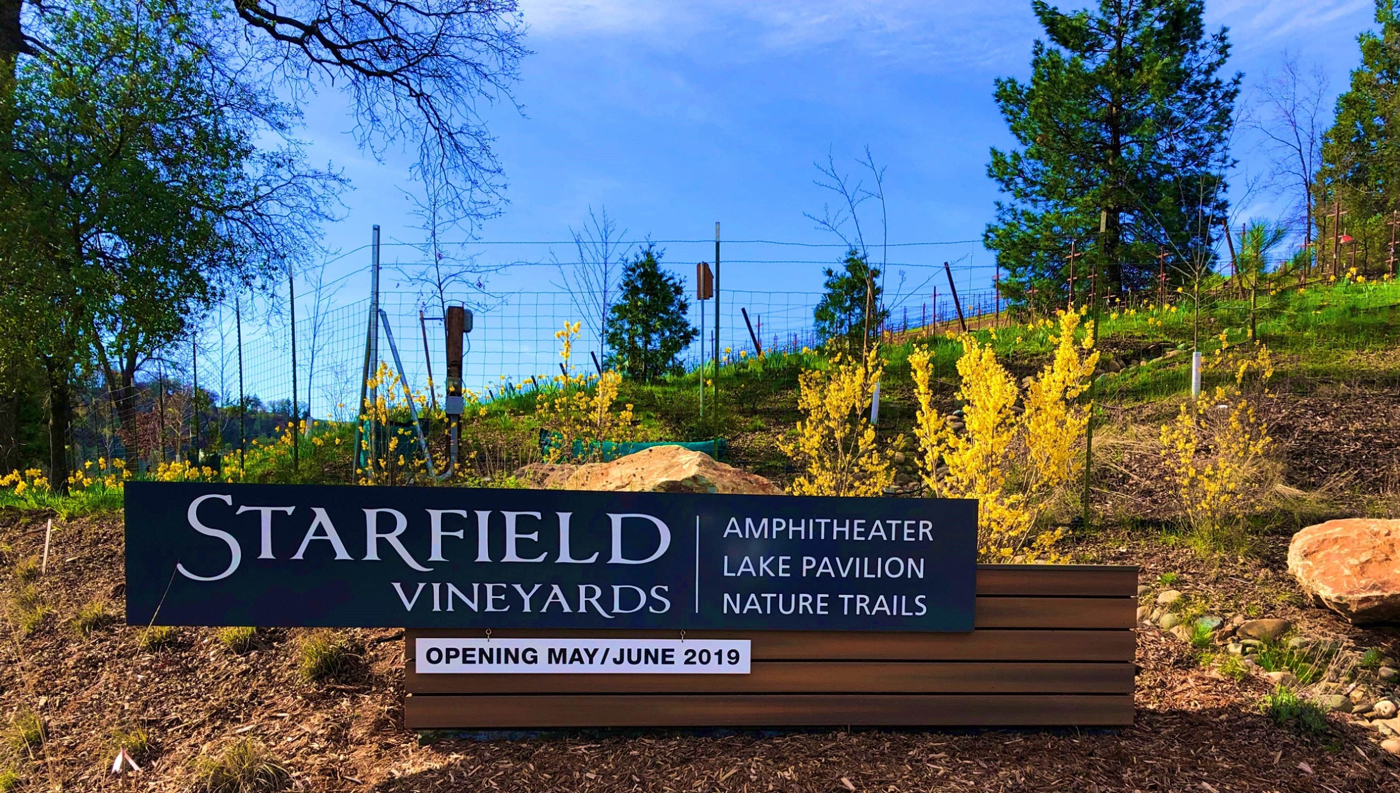 Starfield in Bloom
We had another beautiful forsythia and daffodil bloom earlier this month and have been enjoying early rhododendrons with more still to come. Our Canadian serviceberries are at their peak and are stunning with their white blossoms. Dogwoods are just starting to bloom with an array of pink and white flowers. When you walk along the trails, surrounded by trees and foliage, you will feel as if you are in a forest with wine! The landscape was planted with the goal of having something new in bloom or in "color" throughout most of the year. This allows guests to experience the beautiful scenery of the Sierra foothills and to admire the vineyards in every season.
We sincerely thank you for your support of our winery. Should you have any questions or inquiries, please do not hesitate to email Jennifer, our Director of Hospitality and DTC Operations, at jennifer@starfieldvineyards.com. We look forward to hosting you soon!