SOLD OUT Class in a Glass: How to Pair Wine & Cheese
Saturday, February 22th
11:00am to 1:00pm
$20 per member
$30 per non member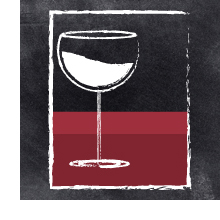 Wine and cheese pairings can be a match made in culinary heaven! When you get it right, the combination elevates what is already delicious into an epicurean masterpiece! Pairings not only delight the senses but their unique qualities enhance each other, creating new flavor profiles, components and structure of both the wine and cheese. However, with an infinite number of combinations, finding the perfect pairing can be a bit scary. We are here to show you that pairings are a super fun way to explore the world of wine!
In the intimacy of our Private Tasting Room, one of our WSET certified Winery Hosts will help you to build your general knowledge of wine and cheese. This interactive tasting will lead guests through 5 unique and perfectly paired wine and cheeses. In a fun and approachable manner, our Winery Hosts will not only show you 'what to do' but they will also show you a couple 'what not to do' tips and tricks. Guests will walk away with pairing techniques that not only help to enhance your own dining experiences but to provide you with tools that will you identify and find your own personal favorites!
How It Works & What You Will Learn:
Each guest will receive a flight of 5 wines and 5 pairings. Each food component will be tasted individually with the wine.
Explore and explain the general guidelines of wine pairings.
Learn to properly taste wine and cheese to showcase the complimentary flavors.
Discover how geography and traditions associated with various wines and cheese in relation to their region's cultural heritage.
How pairings can change your perception of a particular wine (good & bad).
Quick tips and tricks on how to confidently navigate and explore wine and cheese pairings at home.
Each pairing will be tasted in full with the corresponding wine and discussed.
Level: Beginner to Intermediate
Style: Guided Tasting
Food Served: Guided Cheese Tasting Plate
How to Book:
Pre-purchase of tickets are required. To purchase your tickets, please call Jennifer Hunt at 530-748-3085 ext. 502 by Monday, February 17th.
We limit our class size to 8 guests so that everyone gets specialized attention. Tickets will not be available for sale the day of.
$20 for club members. $30 for each non-member. Tickets are charged at the time of booking.
Each ticket includes a 1.5 hour tasting class with a flight of 5 wines paired with 5 artisan cheeses and accoutrements.
All attendees must be 21 years of age or older to attend. We apologize but due to the adult nature of the event, we will not be able to accommodate minors.
Cancellation Policy - If for any reason you should need to cancel or change your reservation, please contact us by phone a minimum of 5 days prior to the event to receive a full refund. Any cancellations within 5 days of the event are non-refundable.